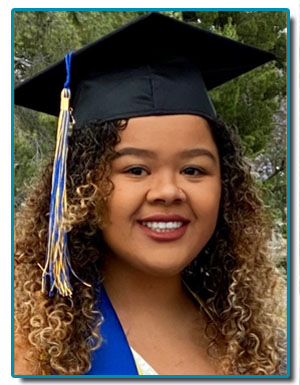 Regina Merrill is a research intern at HARC. She earned her bachelor's degree in Public Health Policy at the University of California Irvine (UCI). She is currently completing her master's degree of Public Health with emphasis in Health Promotion & Disease Prevention from California State University Fullerton (CSUF).
In addition to being a research intern Regina also works at CSUF as a Graduate Assistant. She assists faculty with various duties such as collecting, organizing and analyzing data, developing source materials, searching the literature and compiling bibliographies, assisting in the conduct of experiments, and evaluating student work.
Regina's research interests include health equity, maternal morbidity, and health education. After completing her master's degree, she aspires to get her PhD in either Epidemiology or Community Health Sciences.