The 2019 Coachella Valley Community Health Survey — Data collection is complete!
Data Release 3-31-20: RSVP Today!
This is HARC's fifth survey of the health of the Coachella Valley community. Our partner, Kent State University, calls (from area code 330) residents across the Valley, on landlines and cell phones, to ask you to participate in this survey. The survey is via telephone, completely confidential. Each week one participant was selected to win $100. Anyone who lives in the Coachella Valley for 30 days or more per year is eligible to participate. Calls were made from January to December 2019. For more information, visit HARCdata.org/CV-survey.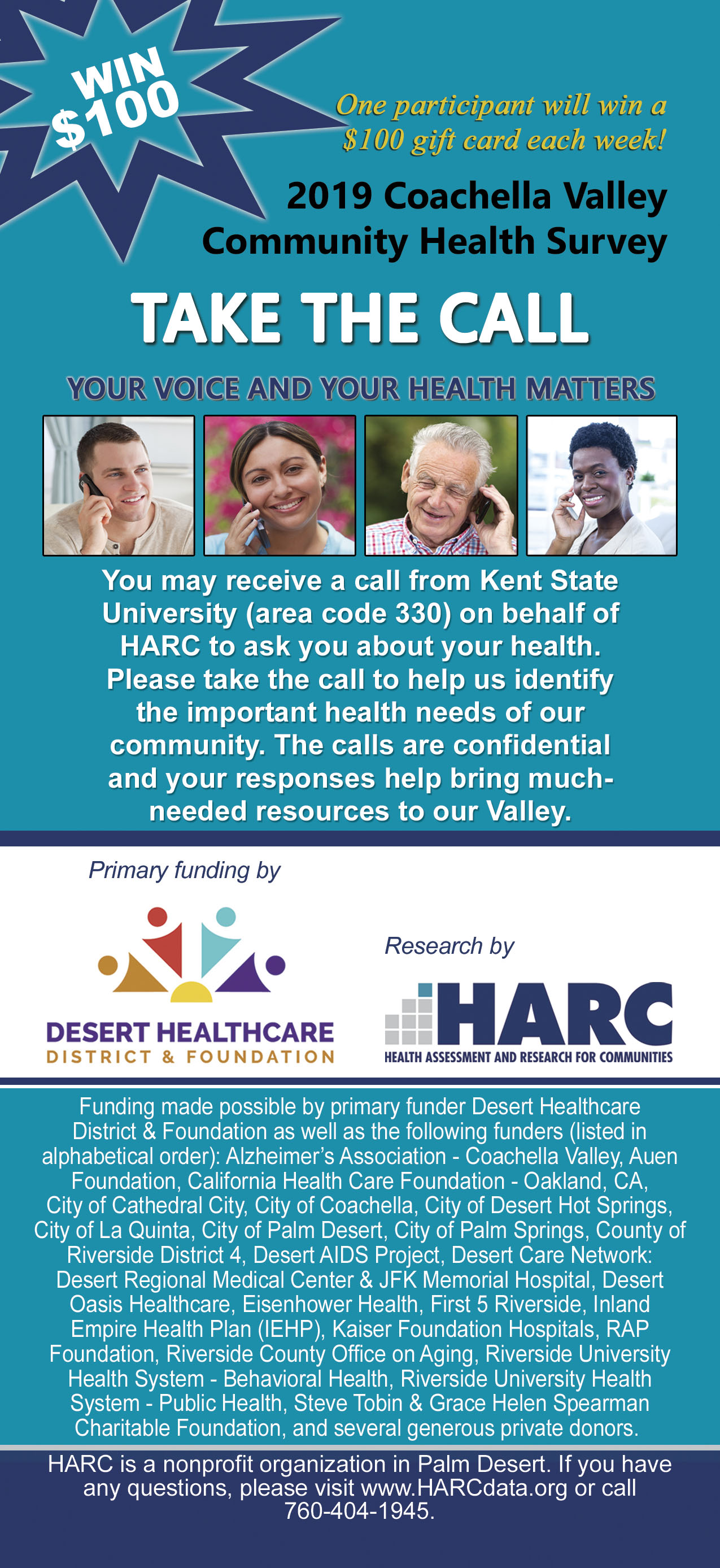 (Español) br>