HARC's 4th Annual Coachella Valley Workplace Wellness Awards – June 6, 2019

HARC's Coachella Valley Workplace Wellness Awards are designed to recognize the local businesses that make having a healthy work environment a priority. HARC will give eight awards out to both large and small businesses, highlighting those who protect and promote employee fitness, nutrition, safety, and mental health. The 4th Annual Coachella Valley Workplace Wellness Awards will be held on Thursday June 6, 2019 at Classic Club in Palm Desert from 11:30 am to 1:30 pm. Tickets for attendees may be purchased on our Eventbrite page. Hurry before ticket price increases!

2019 Workplace Wellness Awards Nominees Announced

HARC is proud to recognize the following nominees for the 4th Annual Coachella Valley Workplace Wellness Awards. Eight (8) local businesses will be awarded at the June 6th luncheon in four categories: Fitness & Nutrition; Safety & Environment; Mental Health and Well-Being; and Grand Prize Winner.

California State University, San Bernardino, Palm Desert Campus
City of Indian Wells 
Coachella Valley Water District 
Desert AIDS Project 
Desert Cancer Foundation 
Desert Cornerstone 
El Sol Neighborhood Educational Center 
Escape Room Palm Springs 
First Foundation 
Health to Hope Clinics 
Hyatt Regency Indian Wells 
LGBT Community Center of the Desert 
Loma Linda University Children's Health – Indio
Lund & Guttry LLP 
OneFuture Coachella Valley 
Palm Springs Animal Shelter 
Palm Springs Unified School District 
RAP Foundation 
Renova Energy 
Riverside County Emergency Management Department 
University of California, Riverside, Palm Desert Campus 

View our Press Releases for more detailed information.

Sponsorship Opportunities are available!

Click on the image below for more detailed information about being a sponsor or exhibitor.

Thank you to our Master of Ceremonies, Janet Zappala, Keynote Speaker, Mark D. Agars, and to our amazing sponsors!
Titanium Sponsor:

Gold Sponsor: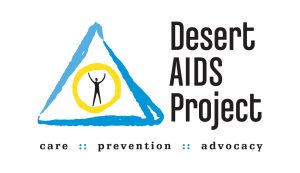 Bronze Sponsor:


Exhibitors:
Ace Printing
Aetna
CSUSB Palm Desert Campus
Health to Hope Clinics
Kaminsky Productions
UCR School of Medicine