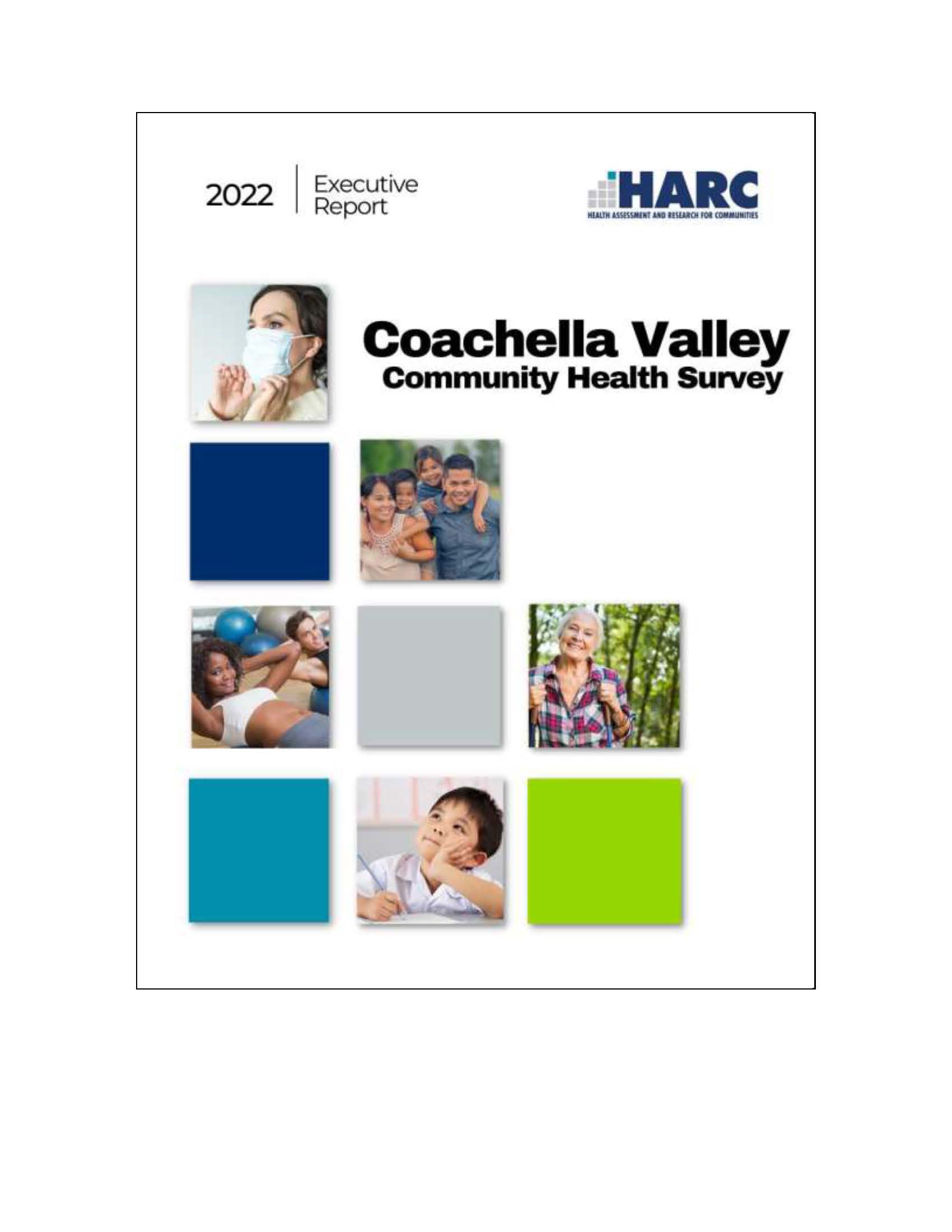 Every three years, HARC conducts an extensive community health survey in the Coachella Valley. The survey topics are reviewed by a steering committee of community leaders each cycle, and include topics such as healthcare access, utilization, health behaviors, major disease, mental health, and more. The Executive Report summarizes the details of the Coachella Valley Community Health Survey, with comparisons to prior years of HARC data and to data from the county, state, and nation to identify disparities.
To access the newly released 2022 Executive Report, please click here to take a brief survey in order to obtain your free PDF of the report.
Testimonial:

Help HARC to continue to provide this important data for free by donating today!