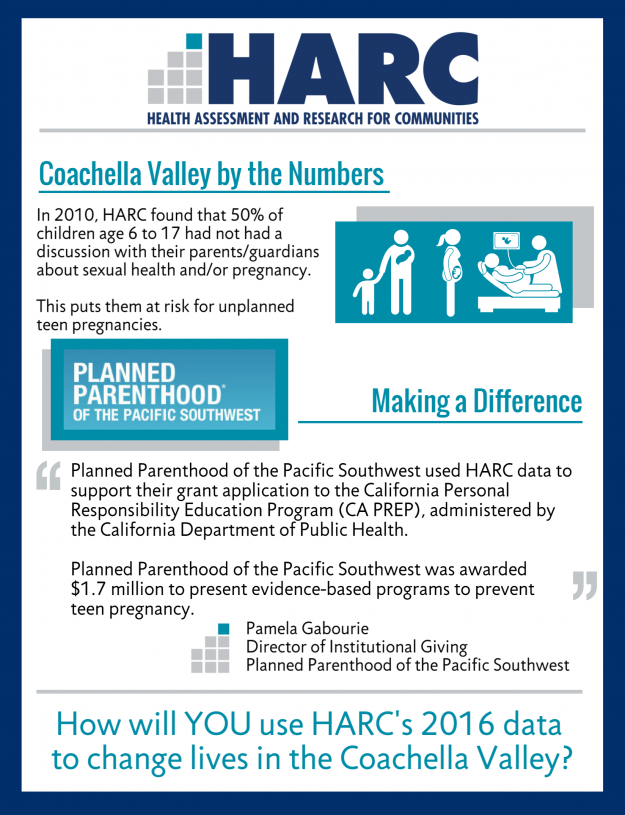 I apologize for my lengthy absence from blogging. Every three years, my (very small) nonprofit, HARC, conducts a huge community health survey and provides that information back to the community to use at no charge. Our once-every-three-years data release event occurred last week, and it took all of our attention for the past three months.
Note: For those of you interested in Coachella Valley, California health, check out the report we released last week: it's packed with information and easier than ever to digest!
Whenever I write this blog, I try to frame it broadly—"this is what we do to impact our community, but it could easily be transplanted to your community". Today, though, I'm going to get a little local. I can't help it, it's a big milestone for HARC.